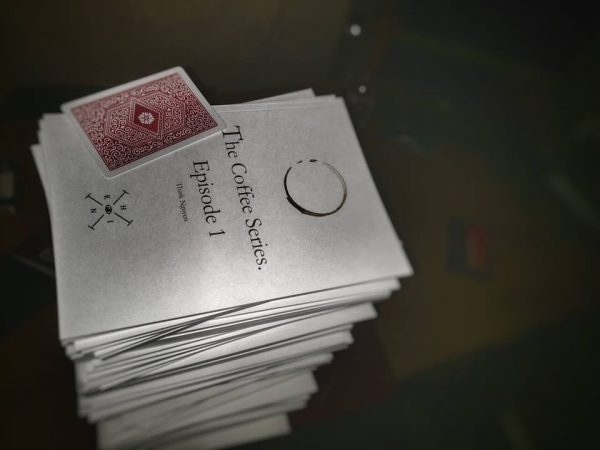 A serie of booklets to share with you, Think's creative process through original and hard-hitting materials. Mostly based on card magic. Follow his journey into the deep and meaningful understanding of Magic.
Content :
TWO-TWO CARD MONTE : a new twist on the "two card monte".
A POCKET GAME : after the spectator selects a card and shuffles it fairly. The cardman finds it with the help the spectator's pocket. I am saying it again : WITH THE HELP OF THE SPECTATOR'S POCKET !