Sale
In stock
Easy Money Trick by Spencer Kennard
A slick and modern update to a classic effect. Magicians around…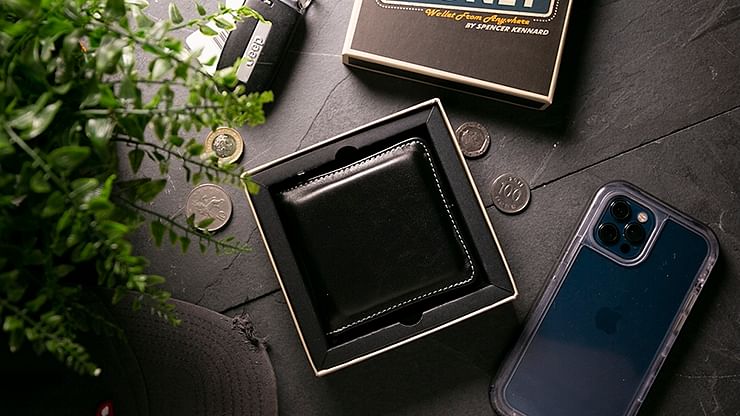 A slick and modern update to a classic effect.
Magicians around the world have been using Tom Burgoon's "Power Pickpocket" for decades. It is a truly classic piece of magic that has stood the test of time.
Now, with Tom's kind blessing, Spencer Kennard is excited to introduce an all new iteration of this amazing effect to a new generation of magicians.
"Easy Money" allows you to produce, vanish and transpose a wallet from the most unexpected places. It's a delightful bit of visual chaos that truly feel like wallets are coming out of nowhere.
While the original "Wallet from Anywhere" effect was geared toward parlor magic and stage magic performers, "Easy Money" was designed with close-up magicians and street magicians in mind as well. The "Easy Money" wallet truly looks like an ordinary wallet. Audiences will never expect the visual miracles it can perform.
This is super easy and fun to perform. It packs flat and plays huge with big visual moments audiences will love.
Get "Easy Money" today in either Black or Brown.