AN ONLINE MAGIC CONVENTION
MARCH 20TH, 2021
"Connected: Live" is an all-day online magic convention dedicated to virtual magic shows. Whether you're a virtual magic veteran or just LOVE magic in general, this convention will provide a blueprint for developing the best possible show and exploring all the opportunities virtual magic can provide. You'll enjoy virtual performances, lectures, panel discussions, and interactions with top luminaries in the industry.
Like our acclaimed "Connected" virtual magic download series, we have assembled the most successful and innovative minds in the virtual space. In addition to teaching a wide variety of powerful, audience-tested virtual magic tricks, they will also lead discussions on building a virtual studio on any budget (including a mobile studio for when you're on-the-go), effective show construction, connecting with your audience through a screen, leveraging your virtual studio to grow your social media following and more!
As various countries began to slowly emerge from the shadow of the pandemic, we'll also be sharing the results of our exclusive "Future of Virtual Magic" survey that we conducted with 500 magicians from around the world. The results will surprise you!
"Connected: Live" will be streamed online and available to download afterward.
MEET THE LECTURERS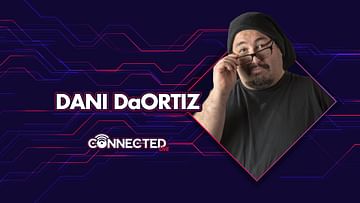 Dani DaOrtiz on Interactive Card Magic
One of the most creative magicians we know, Dani DaOrtiz will be sharing a variety of amazing card tricks that engage spectators in unique ways without the heavy procedure that often impacts interactive virtual magic tricks. Many of these are new effects that were NOT included in his initial "Connected" download. And, as anyone who has ever seen Dani lecture knows, the tricks themselves are nothing compared to the invaluable nuggets of wisdom he shares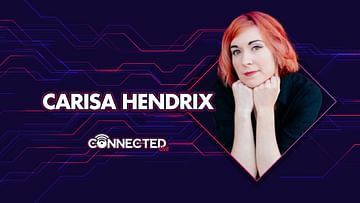 Carisa Hendrix on Building a Unique Show
Award-winning magician Carisa Hendrix will discuss how to build a show that's unique to your character and creative ways you can leverage the distinct advantages of a virtual magic show to create a one-of-a-kind experience.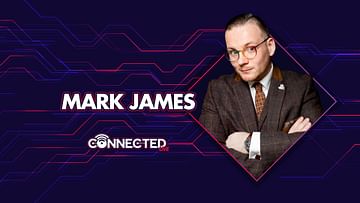 Mark James Stand-Up Show
An international performer for more than two decades, and a regular headliner at the Magic Castle, Chicago Magic Lounge, and House of Cards, Mark will discuss how he successfully combined his in-person routines with new ideas to create an incredible online magic show.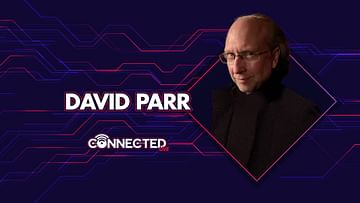 David Parr on Performing Mentalism on Zoom
David will share how he evolved his unique blend of magic, mentalism, mystery, and myth into a charming, unexpected, and delightful virtual experience.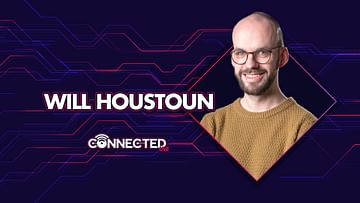 Will Houstoun on Virtual Magic Tricks
One of the earliest adopters of virtual magic, Will Houstoun will present some of the highlights from his "Video Chat Magic" collection. This special virtual magic project, which he started with Steve Thompson, published 50 effects, essays, and tools from some of the biggest names in magic throughout 2020.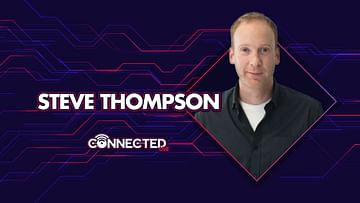 Steve Thompson on Video Chat Magic
Steve Thompson, creator of one our best-selling effects of all-time, "Glance", will join Will Houston for an exclusive interview about the "Video Chat Magic" project. The duo will share some of the invaluable insights they garnered by working closely with magicians such as Jim Steinmeyer, Max Maven, Larry Fong, Siegfried Tieber, and Adrian Lacroix.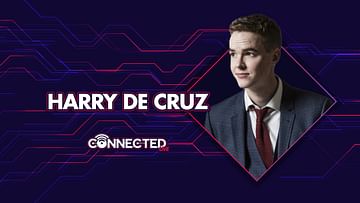 Harry DeCruz on Virtual Magic Trick
Known as "The King of Party Tricks", Harry DeCruz is a talented performer and magic consultant with an impressive resume that includes serving as the lead consultant on Dynamo's most recent TV special. Known for his uncanny ability to create practical "on-camera" effects, Harry will showcase how to effectively portray magic through a camera during a joint lecture with Will Houstoun.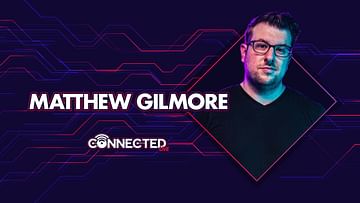 Matt Gilmore on Virtual Magic Tech
While you may not have heard the name Matt Gilmore, you've definitely seen his work. Matt is the insanely talented director behind some of our most epic product trailers such as The Boy Who Cried Magic and The Oracle System. He will share helpful tips on setting up your virtual studio including what cameras to use, choosing the right mic, lighting your space, and even what software is best for live streaming.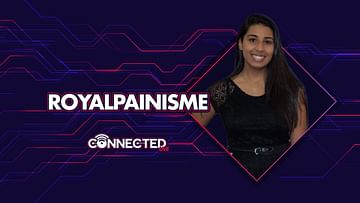 @RoyalPainIsMe
If you're planning on attending this convention, you probably already have, or will soon have, a virtual studio. So, why not use it to your advantage? Hebah Sahibzada (better known as @royalpainisme) will share some helpful tips on how she amassed nearly 150,000 followers on Instagram and over 1 million followers on TikTok.
MEET YOUR HOSTS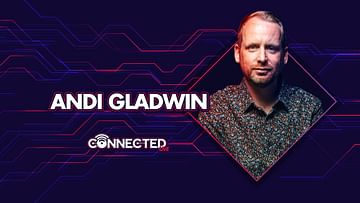 Andi Gladwin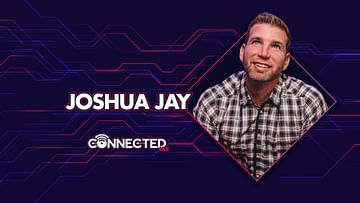 Joshua Jay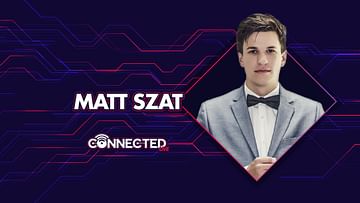 Matt Szat
SCHEDULE
March 20th 2020 (all timings ET / NYC time)
| | |
| --- | --- |
| 12:00pm – 12:05pm: | Welcome from Andi Gladwin and Joshua Jay, and introducing your host, Matt Szat. |
| 12:05pm – 1:30pm: | Innovations in Virtual Magic Material with Will Houstoun and Harry DeCruz. |
| 1:30pm – 2:00pm: | Will Houstoun and Steve Thompson Panel Discussion on the significance and impact of virtual magic. |
| 2:00pm – 3:00pm: | Videography Expert Matthew Gilmore brings his lifetime of experience in the film industry to the magic stage in this lecture. |
| 3:00pm – 4:00pm: | The incomparable Dani DaOrtiz lectures on brand new card material for virtual shows. |
| 4:30pm – 5:30pm: | Carisa Hendrix lectures on her unique approach to virtual magic. |
| 5:30pm – 6:30pm: | We enter the strange, wonderful world of David Parr for an all-new lecture. |
| 6:30pm – 7:30pm: | Sit back and relax for our lecture and show featuring the incomparable Mark James! |
Throughout the day, Matt Szat will also be sharing the results of our "Future of Virtual Magic" survey, and TikTok and Instagram magic sensation @royalpainisme will offer tips on how to grow your social media following.
HOW DOES IT WORK?
This event will be streamed live from the homes and studios of each guest.
You'll be able to tune in through our special online convention platform, and will have opportunities to ask our speakers questions.
QUESTIONS & ANSWERS
Will this be available to download?
Yes! While joining us live is the best way to interact with other attendees and lecturers, the entire event will be recorded and added as a download in your account the day after the convention.
What will I learn?
You will learn a variety of different magic and mentalism tricks, including a blend of traditional effects and those that explicitly take advantage of the virtual magic space. You'll also learn about virtual magic theory, show construction, managing tech, and a variety of other important elements for building a successful virtual magic show.
Is this over Zoom?
Nope! We use our own internal system where you can watch the lectures and chat live with other attendees (and performers!). You will be able to easily access this through your account on the day of the event.
How much is it?
The entire day is just $49.95. That includes all lectures and the downloads afterwards.
Can I buy the event afterwards?
The special full-day price is only available before the event. Some lectures may be available individually afterwards, but the full event will not be available for this low price.