In stock
Experts at the Card Table 2
$8.00
https://www.youtube.com/watch?v=gPMRA1lm-mA Paul Wilson, Mark Calabrese John Galsworthy, Kyle Littleton, & Jeremy…
https://www.youtube.com/watch?v=gPMRA1lm-mA
Paul Wilson, Mark Calabrese
John Galsworthy, Kyle Littleton,
& Jeremy Griffith
 Surprise guest: Luke Jermay
Card magicians…rejoice! We've assembled some of the finest card magicians from around the world for an online one-day convention celebrating everything playing cards. You'll learn from established card stars as well as emerging talent. There will be move monkeys and refined technicians. There will be classic effects and new innovations. By the end of this session, we guarantee that you'll think about card magic in an entirely new way. And it all happens on July 24th, 2021.
There is something wonderful about coming together with like-minded card magicians and sharing a full day full of content, right from the comfort of our homes. Last year we did the first ever Experts at the Card Table Virtual Convention and it was an enormous hit. Will we see you for Round Two?
The whole event will be streamed online and can be downloaded afterwards.
Meet the Experts at the Card Table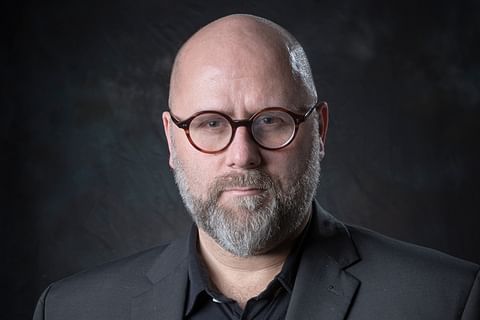 Paul Wilson
Scotland's Paul Wilson has spent the last thirty years establishing himself as a true card star. His magic relies on subtlety and the clever application of sleight of hand. And in this lecture, you'll see Paul discuss material he has not yet performed online for the magic community.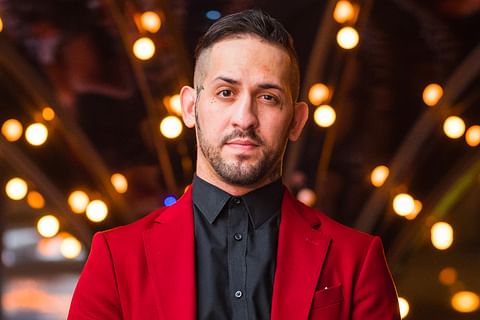 Mark Calabrese
Mark is a professional magician based in New York, and his specialty is gambling material. He does empeccible false deals as well as hard-hitting laymen-friendly magic. You'll see a sampling of both in this all-new lecture.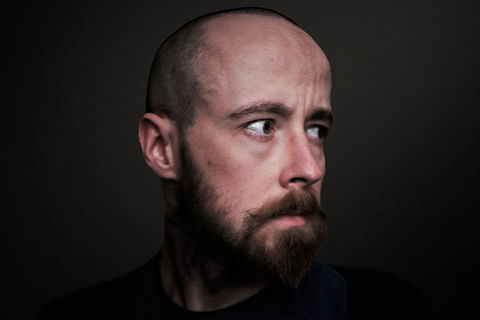 John Galsworthy
John burst onto the scene last year with his treatise on palming. His work on palming cards is exquisitely beautiful, and you'll see the very best of his techniques in this masterclass on plaming.
Kyle Littleton
Vanishing Inc's Kyle Littleton has focused on zany plots and unusual sleights. Learn the material that has earned him acclaim around the world.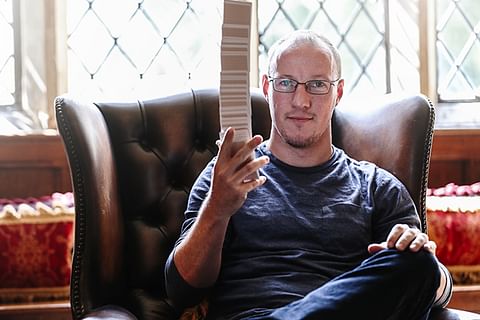 Jeremy Griffith
A YouTube and Instagram star, Jeremy's touch with playing cards is a joy to behold. He approaches the craft with laser focus and precision, and this lecture will give you an in-depth look at the classic moves that he makes his mission to master.
Schedule
July 24th 2021 (all timings EST / NYC time)
12pm – 12.05pm: Andi Gladwin and Joshua intro
12.05pm – 1pm: Mark Calabrese
1pm – 2pm: John Galsworthy
2pm – 3pm: Kyle Littleton
3pm – 4pm: Jeremy Griffith
4pm – 5:30pm: Paul Wilson
5:30pm – 5.40pm: Josh and Andi Closing Remarks and Ice Cream Social*
* Provide your own ice cream, and your own socializing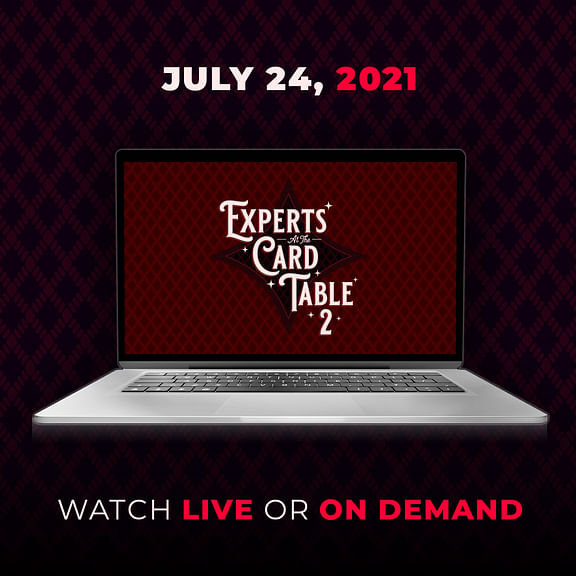 How does it work?
You'll be able to tune in through our online convention platform, and during some of the events, you'll even be able to ask questions to the experts.
After the convention, all of the lectures will be added to your account and you'll be able to download them at any time in the future.
Questions & Answers
Do I have to attend live?
Not at all. All of the lectures and jam events will be added as downloads the day after the convention.
What will I learn?
All five lecturers will be sharing routines and sleight of hand. They are five of the foremost minds in card magic and together, they make a perfect blend of very different performing and technique styles.
Is this over Zoom?
Nope. Nu-huh. This is our own system where you can watch the lectures and chat with other attendees (and performers!).
July 24th 2021
Paul Wilson, Mark Calabrese
John Galsworthy, Kyle Littleton,
& Jeremy Griffith