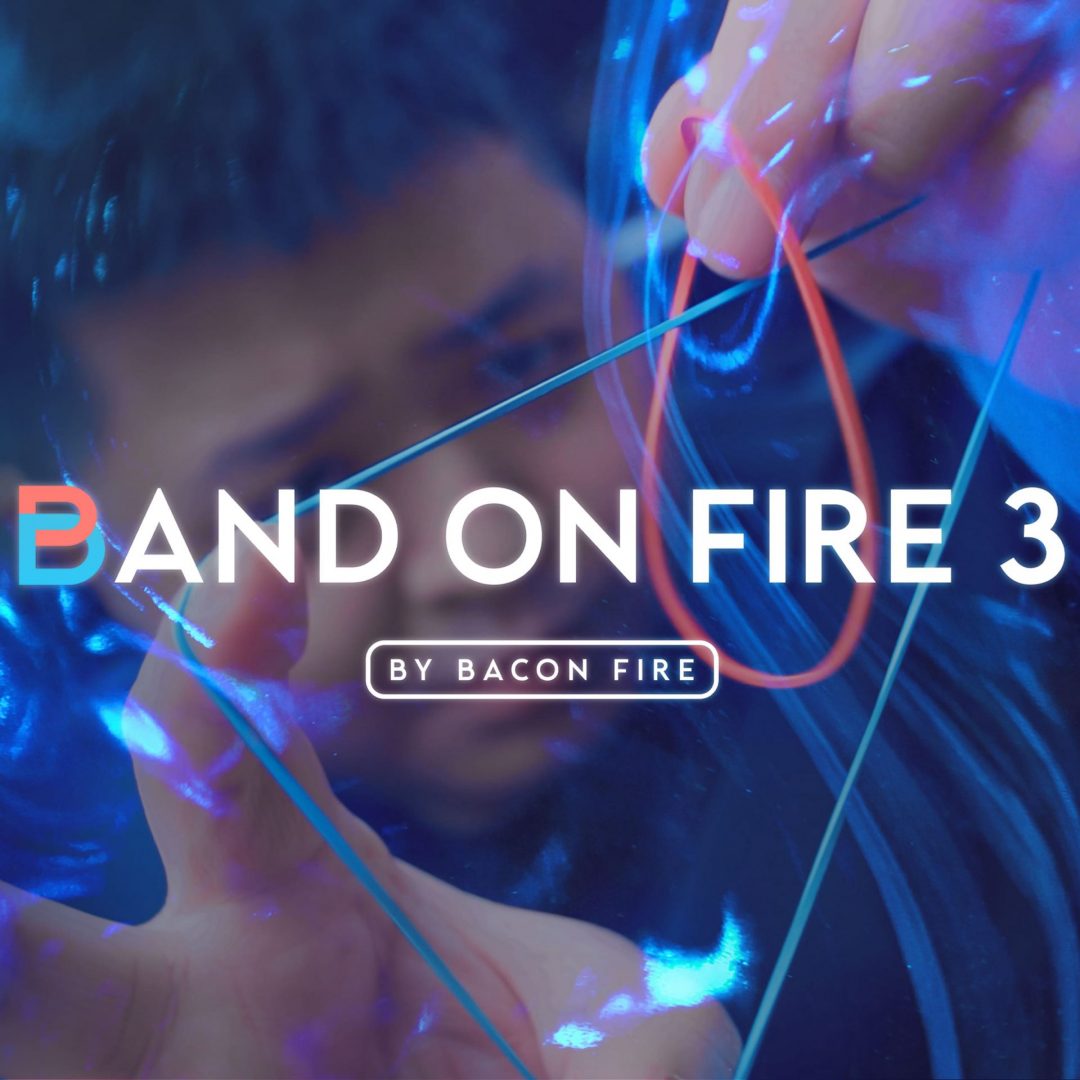 https://www.youtube.com/watch?v=0mOBE_1TlFw
8 strokes visual rubber band magic
Life is impromptu, no props, no inspection problems
Online teaching, all Chinese commentary!
.
1. Rubber flash
The rubber band quickly disappears from the palm of the hand and reappears like a flicker. The picture is novel and shocking, and the operation is easy to improvise. Even Shin Lim and Eric Jones have praised this trick. It is absolutely a must-learn rubber band magic!
.
2. Afterimages eliminate tendons / RB vanish
The rubber band was clearly held in one hand, and after a breath, it disappeared magically, the hand grabbed the air, and the rubber band appeared out of thin air again!
RB vanish's full name is Retention Band vanish, borrowing the mirror of the classic coin to disappear, trying to transform it into a style belonging to the rubber band .
.
3. Between Fingers / Between
The new principle of rubber band jumping, the fingers that can be opened , and even the opportunity to complete it in the hands of the audience.
.
4. Triangle link
Series rubber band is very classic rubber band magic, many magicians have their own version, now Bacon fire will bring his version .. .
.
5. Breaking the ring / Ghost Ring
Break the solid limit of the ring and shuttle between the rubber bands .
.
6. Lazy Slam
Although it is called a lazy person, it is actually neat and tidy. The rubber band does not need to be tied up or removed from the wrist. It only needs to be pulled and released. The elastic band will accurately place the audience's card on the back of the magician's hand at the moment of rebound. Look for the handsome rubber band!
.
7. Easy come easy go 2.0 / Easy come easy go 2.0
The author uploaded to his own Youtube in 2018. Compared with the first generation , the visual sense when penetrating in has been strengthened . There are not a few people who come to ask questions. Now it is officially published!
.
8. Real Star 2.0 / Real Star 2.0
Upgrade the method of making a star pattern with 1.0 rubber band instantly, making the whole process and movement more concealed and direct . Finally, Bonus is a surprise ending that escapes the rubber band frame!