Sale
In stock
ATOMIC By Yoann F
$20.00
ATOMIC – A Touch Of Mighty In Card magic Yoann is back after…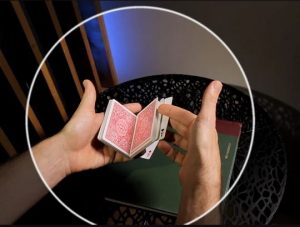 ATOMIC – A Touch Of Mighty In Card magic
Yoann is back after 5 years of silence with a collection of 9 card tricks never seen or published ever.
This download is for intermediate cardmen which are passionate by sleight of hand aesthetics.
After Modern Intricacies 1 and 2, be ready to take a third round with ATOMIC !
Everything is though in detail with no verbal instruction but in crystal clear HD over the shoulder view with written explanation. No gaff, no dupe, only 52 regular playing cards and the vice of Yoann's mind !
Content ————-
DCheese : Two cards are selected and lost in the deck. You display the four Kings and put them back into the deck to catch the two selections.
Catch dreamer : Imagine four ladies catching the four of a kind of a selected card one at the time.
VEV : Four Aces are inserted in different parts of the deck and magically jump back into your hand. Next in a second, you reverse this action.
Finder : Three cards are selected and lost. You place three jokers interlaced with four jacks. Then these jokers become the three selections.
Venise : You literally throw 3 selected cards between the four queens. It's a collector!
Klap : You lost the four aces into the deck and produced them one at the time.
Final Reset : A classic transposition effect betweens four deuces and four Jacks. But with a totally new handling and subtlety.
Spotran : Transposition effect between a four of a kind and a selection.
Giffle : A splitting session with one four two deuces and four Aces.
Bonus ————-
Manga : A control with a surprising mechanic
RazorBlade : A color change which is almost sharpening than a blade.