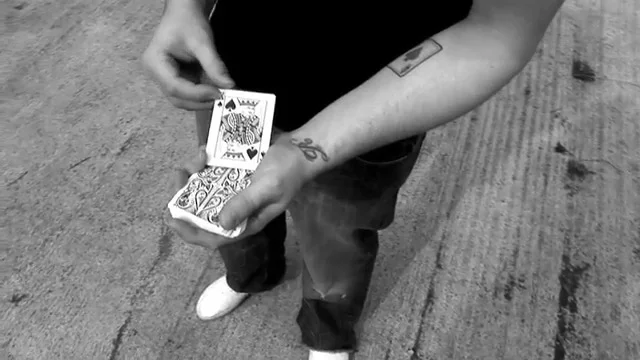 Any playing card is freely selected, remembered, and lost back in the deck. You then instantly produce two aces in a smooth flourish. Holding the edges of the aces, you slowly pull them out…
The aces have trapped a single playing card – the original selection.
Learn the complete card trick along with multiple details and nuances in nearly 10 minutes of high definition instruction filmed on location at the theory11 headquarters.